254th ACS National Meeting Exposition
KembloX has been present at the 254th ACS National Meeting & Exposition, August 20-24, 2017, in both the Exposition section and as a communication in the Division of Chemical Education.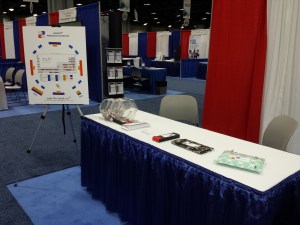 The traffic was very intense and we had to concomitantly present to several groups.
The oral presentation has been well attended and followed with keen interest.